Gotcha!
In a world infiltrated with smartphones, tablets, laptops and TV, we are captivated by imagery and persuaded by short, compelling thoughts. At Studio A2, we work these two angles in your favor, delighting customers and moving them closer to a relationship, to a sale, to you.
About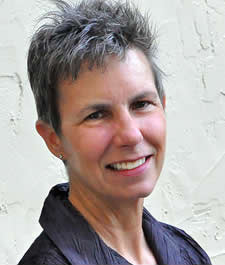 Studio A2 is the brainchild of Allyson Appen, a design guru with 30 years of experience spanning online media, mobile and print. Allyson's whereabouts have included posts at Parenting Magazine, BabyCenter.com, CNET, GreatSchools, Johnson & Johnson, the American Himalayan Foundation and many others. She has built apps sprung from her own imagination… and from others'.
Today, she partners regularly with front-end wizard, Jon Mires, to offer clients a combo of agility and creativity that is hard to match.
Services
User Experience (UX)
Task flow charts
Use cases
Wireframes
Research
Surveys
Prototypes
Usability studies
Marketing tactics
Storyboards
Information design
User Interface (UI)
Website design
Online advertising
Responsive design
Front-end development
Mobile
Branding & Graphic Design
Identity programs
Annual reports
Magazine design
Collateral
Allyson's work speaks for itself (clean, well-targeted, attractive, easy to navigate) but working with her tells the back story: She's straightforward, precise, timely, full of ideas, understands the web and can make even a techphobic newbie wind up with exactly what she wanted and needed.
– Paula Spencer Scott, Author
Clients
American Himalayan Foundation
Atlanta Opera
Atlanta Symphony
BabyCenter
BabyZone & ParentZone
Bill.com
Blende Dental Group
Blum Center for Developing Economies
Caring.com
Center for Environmental Health
Common Sense Media
Corporate Computing
GreatSchools
Hawaiian Airlines
Interactive Corporation (

IAC

)
Johnson & Johnson
Mother Knows
Parenting

PCC

omputing
Whittle Communications
I had great experiences with Allyson at both BabyCenter.com & Hawaiian Airlines. She was a critical part of boosting marketing performance of Hawaiian Airline's events and promotions, and in doing so, took our game to an entirely new level.
– Alissa Reiter, Online Marketing Director
Contact
We're right next to Boston in lovely Brookline, Massachusetts.
EMAIL: [email protected]
TEL: 510.219.3266